Maria Bamford who is known for her zany stand up comedy and voice acting made her own show for Netflix. I only recently heard about her through Chris Hardwick's 'The Nerdist' podcast, and she had me paying closer attention than usual because she's such a character. So I decided to check out her show on Netflix, and it's hilarious! You can get good idea of what kind of comedy you're gonna get just through the weird but funny intro.
The show is autobiographical and we see Maria playing herself in Hollywood hanging out with her manager, her best friends, and her two dogs that can talk! (But only to her.) We also see some flashbacks of her in her hometown of Duluth at a time when she was struggling with her bipolar ll disorder and depression, how is that funny right? Trust me it is. I highly recommend this new comedy, it's so well done, so interesting, and the cast is phenomenal.


The food comic is back for season two of his self named show. Jim Gaffigan is one of the funniest comics in the world and if you don't believe me why don't you just ask the pope. No, seriously the pope specifically got Gaffigan to perform a private show just for him. His clean material translates incredibly well to the small screen.

In this show we get to see the other side of Jim Gaffigan with all of his 30 children....alright maybe it's not 30 but it feels like it. In this show we get an insight into Jim's home and comedy life and see great performances by Ashley Williams who plays his wife, and the hilarious Michael Ian black and Evan Goldberg. I haven't seen season two yet but from what I saw in season one it's gonna be good.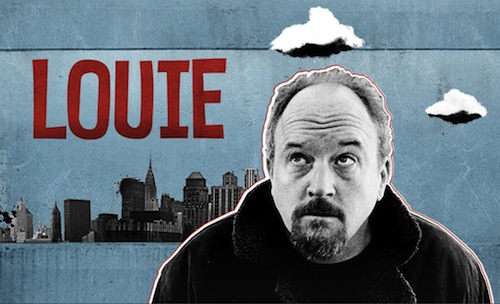 Alright if you haven't seen Louie yet man you are missing out. Never has there been a comedy more authentically New York than this one. We follow Louie as he goes through the motions of his life, balancing his stand up career while taking care of his 2 daughters 3 days out of the week. Sometimes we see silly things happening around him, and other times very serious things are happening to him and things get tense, but don't be fooled there still could be a fart or cum joke around the corner.

This show can make you feel very awkward because some the moments so tense and uncomfortable it will make you cringe and at time it can be so thoughtful because of the way he tackles social issues. Louie writes for the show, directs the show, and even edits the show himself on his laptop, and so you can tell how much love and care he put into show. I've already seen all five season and am currently re-watching, I highly recommend this show.


Is that the girl from the office? Why yes it is! Ellie Kemper stars in this story about a girl who is rescued from a cult after missing out on her childhood.The show is written and produced by Tina Fey. First things first Ellie Kemper absolutely kills this role, and she was born to play this 'woman child'. Tina fey writes a hilarious script, the format fits in so many jokes in such a small amount of time (a la 30 Rock) it's amazing.
The show follows Kimmy Schmidt as we get to see the wackier part of NYC. She also work as a nanny for the delusional and very rich, Jacqueline White, played by Jane Krakowski. This show is like a spiritual successor to 30 Rock, if you like Tina Fey you should definitely check this out.


This is truly the ultimate stoner comedy. If you're skeptical you can ask Snoop Dogg, he was in the last season. Sunnyvale trailer park is a great place to live if you love boozing, smoking dope and partying. Ricky, Julian, and bubbles love all these things but there's nothing they love more than money and getting it by any means necessary. That's where Jim Lahey and Ricky the trailer park security come on. They're always butting heads because the gang is always up to no good.

Julian always has his get rich quick schemes which Ricky and bubbles usually get mixed up in. This show gets better the more you watch it as we see Julian's plans almost always blowing up on their faces but despite that they never change of learn their lesson. Season 10 aired this year on Netflix who picked them up for another season.


Another NYC comedy (a little biased here) but the stars of this show aren't the humans, the stars of this show are the animals of NYC. From Rats to pigeons to squirrels they all have their own story and we finally get to see them. This show personifies animals so well and we get to see how each animal has their own culture.

Each episode covers a bunch of different animals but there are almost always two best friends named Phil and Mike (after the creators of the show). They go on all sorts of adventures like going to the dog park, or racing to the Statue of Liberty, and even the invention of pants (my personal favorite). The cast is also amazing with guest appearances from Eric Andre, Katie Aselton, Mark duplass, Jay Duplass, Chelsea Peretti, Pete Holmes, Shawn Wayans, Marlon Wayans, John Witherspon, A$AP Ferg, A$AP Rocky, Nathan fielder, Ellie Kemper, Nick Kroll, John Lovitz, Marc Maron, Danny Mcbride, Kumail Nanjiani, and the list goes on. It's one of my new favorite comedy's so go watch it!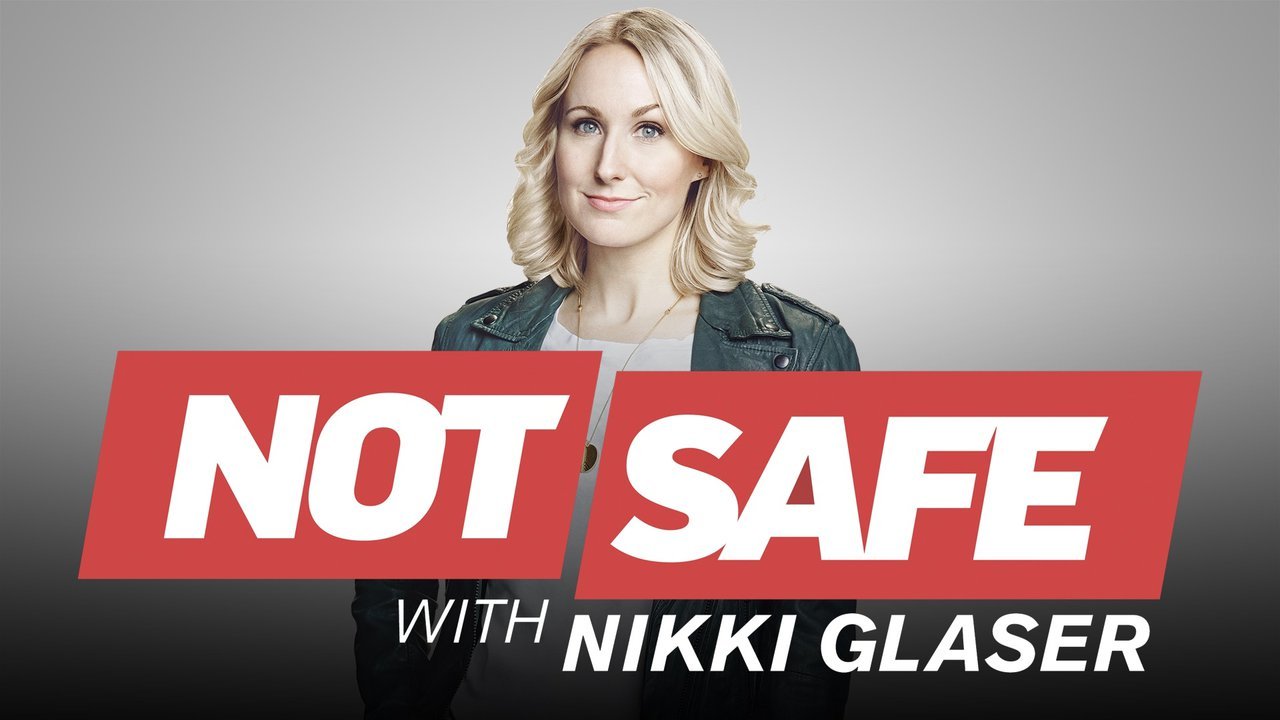 Comedy Central has really been killing it with the shows they have been making as of late. This new show stars Nikki Glazer a very funny stand-up comedian who wants to talk about sex, and she wants to talk about it with other comedians in front of an audience. The show does a great job of talking about sex in a way that's open and funny. The guest share sex stories about themselves and it shows that you can talk about sex and you shouldn't be embarrassed by it. The show also has a very funny podcast with the same name with writers on the show Dan St. Germain, and Brian Frange.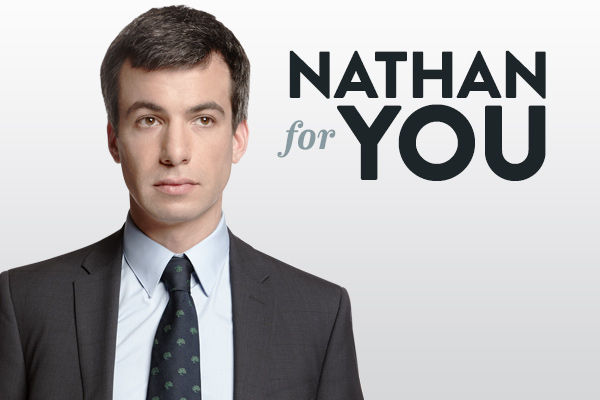 Nathan Fielder really likes to troll people. This show is the only of its kind. Nathan fielder goes around the country advertising himself to small business as someone who has great Ideas to help their business become successful. Then when they ask for his help he purposely pitches extremely convoluted ideas that are really out there.
It's hilarious to see the store owner reluctantly agree to his plans and watch in horror as they play out. The funniest part is sometimes they actually work. In one episode he opened a coffee shop called 'Dumb Starbucks' and it went viral! His crazy ideas and awkward interactions with people make this show hilarious.


Rob Schneider has his own show on Netflix! I'm not gonna lie before watching this I only knew him as the "you can do it!" guy from Adam Sandler movies, but he's now he's starring in his own show with with his wife Patricia Azarcoya Arce. They live in a big house with their newborn baby but that gets put into jeopardy because of their terrible spending habits. They became accustomed to their lifestyle, rob even has an assistant who is an incapable best friend that's so bad at his job that he was briefly replaced by a stalker.
The show does a great job of getting the most out of a joke and Rob is the right leading man for the job. His obnoxiousness and insecurity makes for a lot of funny situations for him his wife and everyone around him.


Although it was cancelled after only one season I truly believe this is a must watch. Garfunkel and Oates (Real names Riki Lindholme and Kate Miccuchi) are musical comedians that write and perform funny songs. The show takes place in Hollywood, California and shines a light on the world of show biz. All they want is to be respected and successful but they have to go through a lot to get there.

The show also mixes in music videos to most popular songs in a really creative way. They have some good guest appearances too like Natasha Leggero and Anthony jeselnik. This show is different than everything else on tv and it deserves to be seen.