A Top Ten List Of Rap Albums With Exceptional First Two Tracks
Oftentimes albums get remembered by how they begin. That moment in time where art brings you in, and for that moment, you're on the same page as artist and listener. This list explores not just the intro, but the follow-up. The first track of an album sets everything up; the mood, the theme, the energy, but what about that second track that keeps that same energy or even better yet, enhances it? This is a list of records that begin with a robust jab and cross, the old one-two as it were. These are records where no matter the overall quality or reception, the album started their musical journey off right and kept ears captivated. So with all that being said, let's start the show.
Tha Blue Carpet Treatment
Doggystyle Records/Geffen Records (2006)
Snoop is a legend with more commercial success than critical acclaim, but when there's acclaim, there are many good reasons for it. The reasons, in a nutshell, are throughout his 8th album, Tha Blue Carpet Treatment but it all starts at the beginning with the George Clinton assited "Intrology" where Snoop's short verse sounds tame, but cool and confident - par the course for the Doggfather - but on track 2, "Think About It", which is shamefully slept on, he, Snoop, flows like hadn't flowed in many years prior, showcasing a talent that had been displayed in formative years but hadn't been heard in so long that one almost forgot he still had it. His flow and rhyming are addictive, the cadence excellent, the instrumental smooth. It's one of the more dynamic records in Snoop Dogg's discography with "Intrology" and "Think About It" helping authenticate it as such.
9
Roc-A-Fella Records/Def Jam (2006)
On the flip side, here's an album that errs more on the side of lackluster amongst fans. There were many records on Jay's discography that were considered. The Blueprint, American Gangster, Reasonable Doubt, The Black Album, In My Lifetime, Vol. 1, 4:44, and The Blueprint III were all viable and it was certainly difficult to decide one. Well, maybe they'll make it onto another list.
Kingdom Come is certainly mediocre, especially toward the middle but it has one of the best bookends of Jay-Z's career, and his albums typically have incredible bookends. But let's start at the beginning, or "The Prelude". Hov begins to critique the Rap game that he was absent from in retirement, doing what Hov does best: lyrically brag. "Back when rappers wouldn't dare play lyrical roulette/With an automatic weapon I was rappin' with Tec" Jay explains, following that with a rerun of his drug dealing past over a beautifully serene instrumental.
But then Just Blaze blesses Jay Hova on the next track, "Oh My God", with a soulful and energetic beat that contains more braggadocio and charisma, amplified by the incredible use of a "Whipping Post" sample. Certainly an explosive start to his comeback album that had listeners on the edge of their seat.
8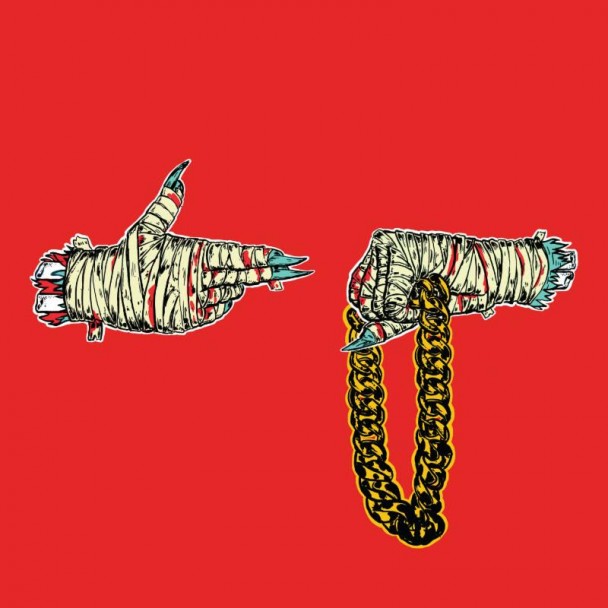 Mass Appeal (2014)
"I'm finna bang this bitch the fuck out!" are the first words one hears from Run the Jewels' 2014 gem. On "Jeopardy", Killer Mike is hyped and adamant, El-P's brooding instrumental sets the stage for something the listener feels is going to be slowly destructive. The oft overlooked Mike Bigga serves a reminder that of the force that he still is: "The passion of Pac, the depth of Nas circa '93/Mix the mind of Brad Jordan and Chuck D and find me/I speak with the diction of Malcolm or say a Bun B/Prevail through hell so Satan ye behind me" while El-P's bold closing line still remains true: "I've been here making raw shit and never asked to be lauded/Run the Jewels is the answer, your question is 'what's popping?'".
"Oh My Darling (Don't Cry)" picks up the pace drastically as the rapid and zany second cut lets up in neither boldness ("My business cards says 'you're in luck/I do two things, I rap and fuck'") nor comedy ("You can all run naked backwards through a field of dicks"). As if that wasn't enough, the duo goes off after a magnificent beat switch to finish mutilating this track. As if THAT wasn't enough, the next two tracks keep the same energy before finally sedating on the marijuana influenced "All My Life"
7
Out Da Gutta Records/Atlantic/Interscope (1995)
This record slowly brings in a mournful instrumental with oral excerpts from multiple news outlets that were reporting the high profile incidences in 2Pac's life up to that point: the 1994 shooting in Manhattan, checking out of the hospital after receiving death threats, and his altercation with two police officers in Atlanta in 1993.
This leads seamlessly into the second track, "If I Die 2Nite". "A coward dies a thousand deaths. A soldier dies but once". These words, an allusion to the William Shakespeare tragedy Julius Caesar, precedes a haunting alliterative attack over an Easy Mo Bee production. Pac conveys his paranoia and describes just the many ways that he could die. He covers most bases, speaking of suicide, police-led homicide, death at the hands of his enemies, and most chilling: betrayal and subsequent assassination by his friends. But unlike Julius Caesar, who was unable to foresee the plot to murder him, Pac sees it clearly and is prepared, so much so, that he's "plotting on murdering motherfuckers 'fore they get you". Far from irrelevant, far from boring.
6
1st & 15th/Atlantic (2015)
At number six is arguably Lupe Fiasco's magnum opus. "Summer" opens the album with harmonies of strings and the playing and laughter of children. The instrumental intro references more than a few themes like youth, beginnings, and endings. It is essentially the calm before the word storm the listener gets engulfed in with a nine-minute barrage of bars on "Mural".
There are double, triple, and quadruple entendres scattered throughout this vibrantly intricate, hook-less dissertation. In addition to that are some dynamic sections, like the salt scheme and the famous rain/rein/reign/queen/wave/hey/hay/horse/hoarse scheme. But who can forget: "Sub-Zero guiding, hiding, riding in the pack as well/Sound village, Leaf village, Wolf spirit, magic spells". I don't even watch Naruto and that was one of the hardest bars that year. "Mural" overflows with imagery, analogies, and bars. When it's all said and done, this lyrical exercise will be recognized as one of the most celebrated feats in the history of Rap music.
5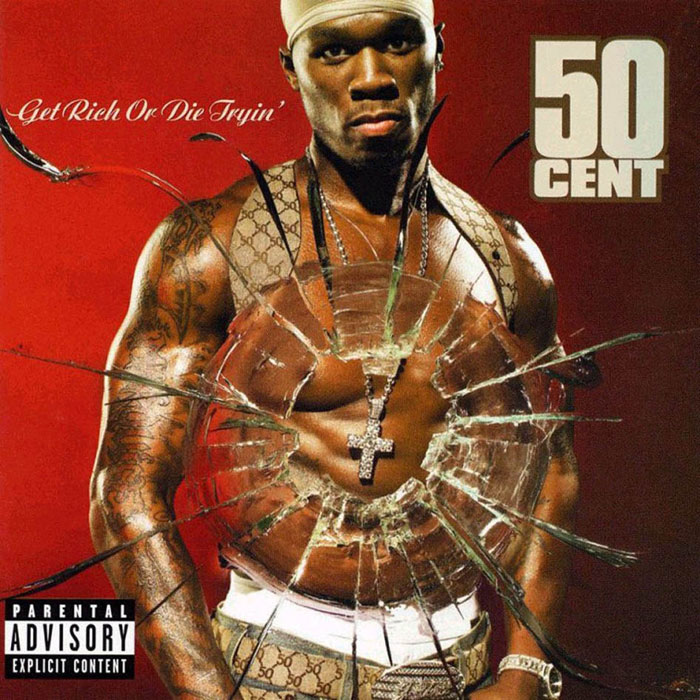 Shady/Aftermath/Interscope/Universal (2003)
One of the shortest intros of all time is also one of most effective ones. A flipped half-pence rattling on a table, then a gun cock is all that's needed to be transported into 50 Cent's world of duality; a world of luxury and power but with the Sword of Damocles always hanging above. A world of wit and humor, bravery, and bravado. A world where he is the performer and the event itself: the anti-hero protagonist to his story.
It's a world where at any moment, anyone can go, but 50 assures you why he'll remain standing when the banger that is "What Up Gangsta" begins to knock around your speakers. This track is charismatic and commands respect, even reverence. This is 50 Cent's introduction to the world that will soon belong to him along with everyone who inhabits it, no matter the colors or affiliation.
4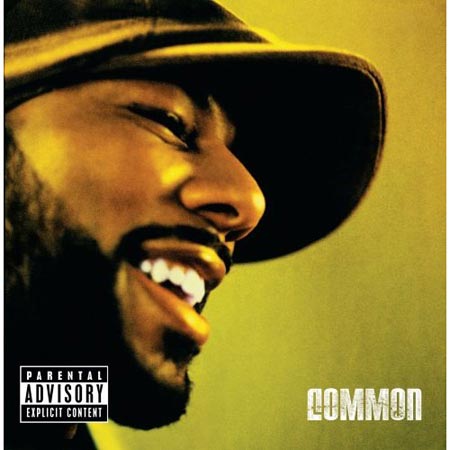 GOOD/Geffen (2005)
Common's discography has always been underrated and understated, especially among the most recent generation. With Kanye West at his side, Common constructs a narrative that is hopeful despite murkiness that lies around. That iconic bass that eventually flourishes into grandiose strings that commands head nods. Common quickly establishes himself and his city: "The chosen one from the land of the frozen sun/Where drunk nights get remembered more than sober ones". The lush, upbeat sounds of the short title track soon get replaced by the grittiness of "The Corner".
"I wish I could give you this feeling" Kanye vents on the hook while illustrious spoken word group, The Last Poets take the listener into their perspective of what the corner is and what it meant to them: "The corner was our Rock of Gibraltar, our Stonehenge, our Taj Mahal, out monument, our testimonial to freedom, to peace, and to love, down on the corner". Common, in vivid detail, describes days and nights in a Chicago ghetto, with lyrics and symbolism that apply to most ghettoes which makes this track such a potent follow-up to "Be": "The corner, where struggle and greed fight/We write songs about wrong 'cause it's hard to see right/Look to the sky, hoping it will bleed light/Reality's a bitch and I heard that she bites/The corner".
3
Loud/RCA/BMG (1997)
Disc 2 of The Wu's excellent double-disc effort begins with RZA delivering a Hip-Hop State of the Union, addressing many facets of the game at the time. Some of the talking points ranged from artists turning Rap into R&B to certain executive producers turning Hip-Hop into a fashion show to lackluster "Dr. Seuss" rappers to producers biting RZA's style. There is an air of mystery with the instrumental as it seems primed to go somewhere whose final destination is still unknown. That's when Wu-Tang's defacto leader proclaims "Raise your motherfucking fist in the air and get ready for the Triumph cause the Gods is here to take over this shit." Then, a seamless and elegant transition delivers "Triumph" into your speakers or headphones.
Legend has it, that when the Greek Gods themselves descended upon the Earth to grace humans with their divinity, "Triumph" played in the temples, the Parthenon, and throughout The Acropolis. The greatest posse cut of all time kicks off with Inspectah Deck spitting one of the best verses in recorded history. Yeah, you know the one. Despite this, every member more than holds their own, especially Method Man and Ghostface Killah. Master Killa famously rapped "This is a gathering of the masses that come to pay respects to the Wu-Tang Clan" Indeed it is, so take a right knee. The saga continues.
2
Bad Boy/Arista (1994)
Christopher Wallace's 1994 classic is gritty and cinematic; a record that stands very high in the pantheon of works that would mold the genre for years to come. Ready to Die introduces Biggie Smalls into the world with a reenactment of his life up to the point where he begins to rap. He uses songs as transition devices to paint a vivid depiction of his life in Brooklyn in the 70s, 80s, and early 90s. It's here where B.I.G. declares "I have big plans" and immediately begins another reminiscent journey; a time when people fought with hands and not straps, a time where children played outside but now drug deal.
On "Things Done Changed", Biggie goes into incredible detail on the aspects and consequences of the hood changing with few constants, one of which would become of the most impactful bars of all time: "Because the streets is a short stop/Either you're slinging crack rock or you got a wicked jump shot". It's a reminder that in the inner-cities, opportunities continue to be scarce and changes can sometimes be for the worse. Biggie was as magnetic and charismatic as they will ever come, and in most cases, he would've topped this list, but the number one spot goes to most charismatic of them all.
1
Epic Records/Sony/Razor Sharp (2000)
In a genre where its musicians often portray themselves as otherworldly, demigod-like creatures, Tony Starks' image is sublime and ridiculously cool. From the oversized medallions to the silk robes to the infamous eagle bracelet, Ghostface Killah's individuality was unprecedented - even in an era that prided itself and demanded originality from its inhabitants. They told you on the Cuban Linx... album to stop biting, and word is bond, an artist would be disrespected if they did. Ghost understands the importance of masks and personas – shout out to Carl Jung - but Ghostface takes it a step further by sampling the actual Ironman theme from the 1960's cartoon on the Intro and following that with a high-spirited RZA production on "Nutmeg".
Pretty Toney is going off here. Ghostface is arguably the most skilled storyteller in the genre, but here he decides here to rhyme with and about anything. Every verse sounds whimsical but catchy; every bar exudes poise. Ghostface then utters the hardest, non-sensical bar on this list: "Scooby snack Jurassic plastic gas booby trap". That doesn't even make sense, but Ghost is so charismatic that it is - for better or worse - a standout lyric. RZA, who drops a guest verse here as well, sounds great, better than usual in fact. Supreme Clientele is an undisputed classic whose swagger, lyricism, themes, and quality were brought forth by extreme creativity and tenacity.